April 4 will be here before you know it! April 4 is Easter and it's typically a time when flowers are blooming, the sun is shining and the snow has melted. It also portends swimming pool openings, Easter egg hunts in the yard and grilling up a family Easter dinner.
Traditionally ham is on the menu and in many families, green bean casserole and scalloped potatoes might also be served. Other families enjoy turked, which can be grilled! Mashed potatoes, potato salad, tossed salad and deviled eggs along with a wide array of delicious bunny-shaped desserts and chocolate foil-wrapped eggs will be shared!
Do you want to grill up an Easter dinner poolside? First, call your pool contractor and get on his or her pool opening schedule so the pool is ready when you are — whether it's Easter day or days before or after!
Start Planning Your Poolside Easter Celebration
Whether you head to church before entertaining your guests for Easter dinner or if you sleep in and enjoy time at home with the family before heading outside to hunt down the Easter baskets the Easter bunny has left, grilling your Easter dinner is a delicious way to be with friends and family.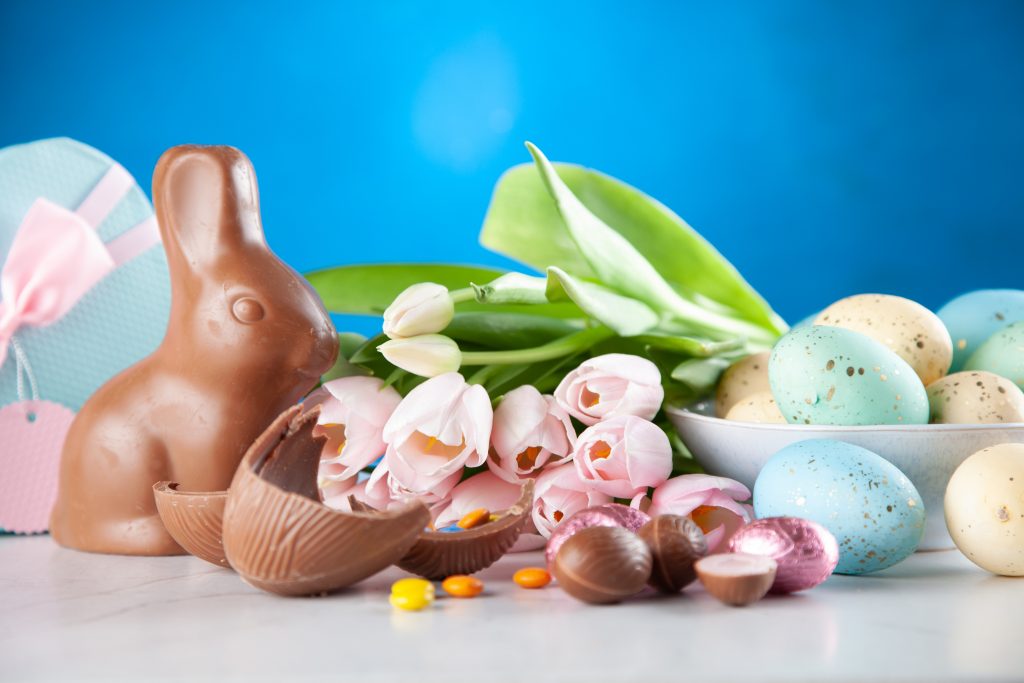 Fire up the grill and cook your ham.
Ham is a traditional Easter dinner. Choose a ham that is large enough to feed the number of guests and family you will be feeding.
Score the ham
Poke cloves into it (you can skip this step if you don't like the flavor of clove)
Pat the ham with brown sugar (this will make a delicious caramelized glaze. You can also drizzle honey on the ham or use a combination of the brown sugar and honey.
If you want a more savory ham, brush it with your favorite brown mustard while it grills.
Take pineapple or peach slices and place them on the ham with toothpicks to hold them in place. You may want to wait until the ham is almost ready to be served to put the fruit slices on. The fruit can then be served as a side dish.
Place the ham on the grill and leave it until you get those prized grill marks.
Turn the grill down and cook the ham low and slow
Add wood chips to the grill if you want to give the ham a delicious smoked flavor. Consider using different wood chips — maple soaked or cherry soaked to impart a unique flavor
Grilled potatoes
If you want to try something new and delicious, grill potatoes to serve alongside your ham rather than baking scalloped potatoes. Decide whether you want to bake whole potatoes or slice uncooked potatoes, drizzle with olive oil, pepper and salt and rosemary and thyme stalks. Place the thickly sliced potatoes directly on the grill to get grill marks. Remove them and finish cooking in a pan on indirect heat.
If you're going to serve baked potatoes, you can poke them with a fork and brush with butter or olive oil and cook on indirect heat until soft. You may opt for wrapping the potatoes in bacon, secure the uncooked bacon with toothpicks then grill until the potatoes are done and bacon is crispy.
Another potato option is to cut an unpeeled, and washed potato into small chunks. Drizzle with olive oil and place in a foil packet with other vegetables. Veggies to include could be: onions, asparagus, sugar snap peas, green beans, mushrooms or your any other favorite vegetables. Wrap the potatoes and veggies and cook over indirect heat until potatoes are thoroughly cooked.
Deviled or hard boiled eggs
If you have children in the house and if you want to do something fun, hardboil eggs and then color them in bright Easter colors. You can hard boil them the night before and set up a crafting table and let the children — and adults color and decorate the eggs.
Serve the eggs as peel and eat or slice them in half, scoop the yolk and mix the yolk with relish and mayo then scoop the egg yolk back into the halved eggs. Sprinkle with paprika and enjoy!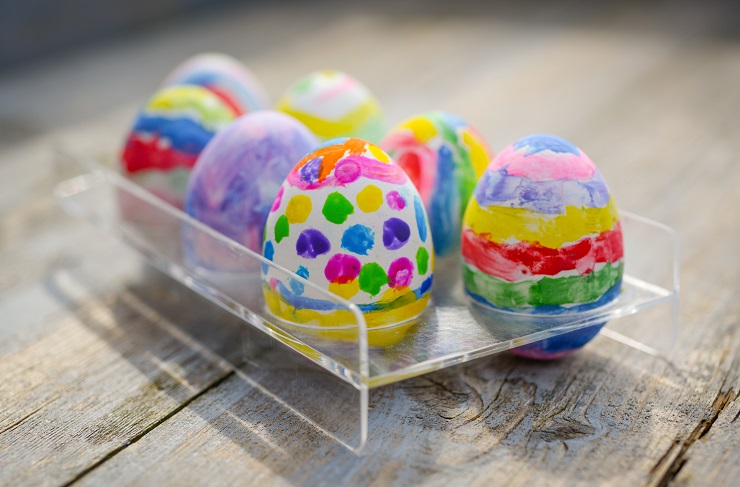 Easter dinner desserts
Decide whether you want store-bought or homemade desserts. Many homemade desserts can be prepared a day or so in advance so you're not in the kitchen during dinner. Decorate a cake to look like an Easter bunny.
Let guests decorate their own cupcakes. Set up a frosting station, use food coloring to color the frosting in bright hues and have bowls of sprinkles. Decorate and enjoy!
If you want a healthier option slice your favorite fruits, brush with honey or sprinkle with brown sugar and grill until soft.
You can serve alone or with a homemade whipped cream or vanilla yogurt sprinkled with cinnamon.
If you plan to have the swimming pool opened for Easter, tell your guests to bring bathing suits and towels. Have extra towels on hand for those guests who forget theirs.
Have a happy Easter!
source: https://poolsidenews.org/start-planning-your-poolside-easter-celebration/