Around here, we are decidedly D.I.Y. in our approach to pool care, every single post on this blog has been written to support and encourage the do it yourself pool owner.
It used to be considered quite a luxury to have a pool service company take care of the pool. And it still is – if you're willing to pay for it. Prices for pool service and repair can rival plumbers and electricians these days.
So today, we offer some DIY pool care strategies that will help you to become more self-reliant and confident, so you can enjoy your time taking care of the pool.
---
Service Schedules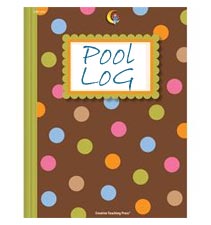 Tip number-one for the DIY pool owner is to set a regular schedule for pool maintenance and stick to it. You can use smartphone reminders, email calendar pop-ups, or a printed pool calendar you stick on the 'fridge. Whatever works for you, to get you out to the pool on a regular basis, which is at least once per week, and preferably 2 or 3 times, if you can. We also like the idea of using a Pool Log, a simple spiral notebook that you can record chemical readings, additions, water temperature, filter pressure, etc.
Share the Workload
And if you can't spare the time, share the work and delegate some responsibility to other family members. Create an entire org-chart if you want (or need), with tasks assigned to others. Kids can help too, as noted in a previous post "Pool Chores for Children". Someone can empty the skimmer baskets, the pool cleaner debris bag, or keep an eye on the filter pressure. Others could be in charge of water testing, or pool water level. If it's just you and your spouse, it's common to divide the workload along chemicals and cleaning lines, or one keeping a clean pool and filter, while the other manages sanitation and water chemistry.
Pool Study Time
The avid DIY pool owner knows how much there is to know about all of the various aspects of managing a swimming pool. You wear many hats; chemist, electrician, plumber, mechanical engineer and janitor. Make a resolution to learn more about pool maintenance, by reading any of our nearly 1,000 blog posts, our dozens of eGuides or for the visually minded, our collection of pool infographics, or our pool videos. So much to learn – set aside an hour each week to improve your knowledge-base!
Cool Pool Tools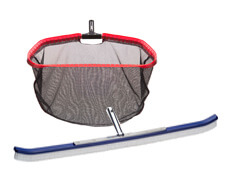 Would it surprise you if I said that pool maintenance is almost Fun, when you have the right pool cleaning tools? We have a full collection of professional grade pool tools, for skimming, brushing, and vacuuming the pool. Heavy duty poles, hoses, leaf rakes and more, allow you to clean the pool with more effectiveness and efficiency. We also have storage solutions to keep your gear safely stowed, when not in-use. For more information on keeping a clean pool, you'll find 22 posts in our Pool Cleaning category.
Professional Test Kit
Take Dr. Pool's advice "if you want properly balanced pool water, you must use a proper test kit". Makes sense, and you can use the same test kit used by pool stores, lifeguards and pool service personnel, the Taylor K-2005 Complete DPD Test Kit. Easy to use, and highly accurate, and in less than ten minutes, you have a complete picture of your pool water balance. Performs 9 tests; Free, Combined and Total Chlorine, pH with acid demand/base demand tests,Total Alkalinity, Calcium Hardness and Cyanuric Acid.
Asking Questions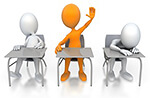 Tip number 6 is good also as general life advice. Don't be afraid to ask questions; you will get important information, and the person who answers gets to be the expert, which is a nice feeling for most folks. You can ask questions right here on this blog, just click the Leave a Reply link at the bottom of every blog post, and post your question, visible and helpful to others. You can also call 1-800-288-SWIM and speak with our pool people. And, Dr. Pool is available for your email questions – drpool@intheswim.com.
Troubleshooting Tips
As Roberto notes in his post on "Troubleshooting Pool Equipment", the first step is always defining the problem properly. This can require online research, asking different questions on search engines, or looking at pool equipment parts schematics, a product owner's manual or asking questions to the right people (Like us!). And as Rob noted in his post "Pool Troubleshooting – Use your Senses!", one should invoke all of your 5 senses when inspecting your pool equipment, well maybe not taste…
Pool Pitfalls to Avoid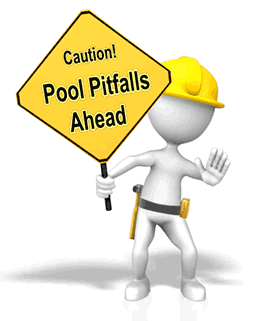 Ryan gives us a great list of things to avoid when taking care of your own pool this summer. In "What Could Possibly Go Wrong?", Ryan lists 7 ways to destroy pool equipment, and 5 ways to destroy your water chemistry. And in "Water Test Fails", Dr. Pool lays out 12 simple pool testing mistakes you could be making. Of course, most of these mistakes can be avoided by becoming a reader-of-instructions, and of this blog! More important than damaging equipment or turning your pool green, are pool hazards that may exist. Be careful with electrical pumps, gas pool heaters, pressurized filters and handling pool chemicals.
DIY Opening & Closing
Besides DIY pool maintenance, there are the seasonal tasks of winterizing the pool in the fall, and opening the pool in the spring. Some pool owners may be intimidated by the idea of winterizing the pool, but it's really not that hard, when you have a process and the right materials and supplies. In The Swim fully supports DIY pool opening and closings, and we carry everything you need to be fully self-sufficient. In addition, you'll find 52 posts about pool closing, and 24 posts about pool opening, right here.
DIY Pool Equipment Repairs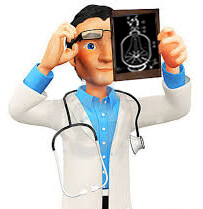 And yes, you can even repair your own pump, filter, heater and cleaner, or fix the skimmer, tile or coping stones. You can do it all, without the need to call for a service visit that can run hundreds of dollars, before any work has even begun. Our pool equipment PartsFinder puts over 20,000 parts at your fingertips, for DIY equipment and pool repairs. If you are unfamiliar with using parts schematic diagrams, Dr. Pool has written a guide for newbies in his post titled "Swimming Pool Parts Prescription".
source: https://blog.intheswim.com/diy-pool-care-strategies/